ASN Filter Designer (Interactive DSP FIR/IIR filter designer & signal analysis)
Powerful DSP experimentation platform
Interactively design and validate your digital filter within minutes rather than hours. Read more Abandoning the traditional design paradigm of manually inputting parameters into text boxes, clicking on a design button and waiting a few seconds for the result, many customers have reported that our modern real-time design paradigm led to a significant cut in development time – up to 75% in some cases!
After completing the design phase, validate your filter in real-time with a variety of test signals (including your own datasets) via tool's built-in signal analyser.

Real-time design feedback
No need to explicitly define technical specifications before you begin designing. Read more Our real-time design paradigm makes use of graphical design markers, allowing designers to simply draw and fine-tune their magnitude frequency response requirements in real-time while allowing the tool automatically fill in the exact specifications for them.

Live math scripting
Interactively experiment with specialised transfer functions. Read more Interactively experiment with specialised IIR/FIR symbolic mathematical transfer functions, pole-zero pairs and other mathematical design functions with ASN FilterScript. Definitions may be taken from textbooks, technical standards or even reference designs and implemented within minutes. Find out more

Automatic documentation
Let the tool help you with your design documentation. Read more Get a detailed specification report of all designed filter blocks for official project documentation, which may be pasted directly into any text editor. Enrich your documentation with high resolution plots, that can easily be exported and combined with the specification report for presentation in Microsoft Powerpoint/Word.

Deploy to Arm CMSIS-DSP, C/C++, Matlab and more
Easily integrate your designed filter blocks with your other algorithms in other domains. Read more Export designed filters to industry standard software frameworks, such as: Arm CMSIS-DSP (Keil uVision), Matlab, Octave, Scilab, Xilinx Vivado and C/C++ using provided royalty free software development frameworks. The C/C++ development framework supports both real and complex coefficient filters and speeds up deployment to a DSP, FPGA or micro-controller, and is supported by in-built analytics that provide designers working on resource critical applications with a full implementation cost report.






Application areas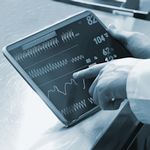 ECG/EMG biomedical signal processing
Our biomedical reference designs provide designers with a complete front-end filtering solution for both ECG and EMG measurement applications. Simply import your datasets into the tool and interactively fine-tune the filter cut-off frequencies in real-time in order to suit your application requirements.
Deploy the fine-tuned reference design to Matlab, Arm CMSIS-DSP or C/C++ via the provided software development frameworks for quick integration with your other algorithms, and proceed with with your algorithm data analysis. Find out more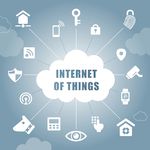 IoT smart sensors


Easily design, analyse and implement filters for a variety of IoT smart sensor applications, including: loadcells, strain gauges, torque, pressure, flow, temperature, microphones, geophones, vibration, infra-red gas and ultrasonic sensors and assess their dynamic performance in real-time for a variety of input conditions.
Perform detailed time/frequency analysis on captured test datasets and fine-tune your design. Our Arm CMSIS-DSP and C/C++ code generators and software frameworks speed up deployment to a DSP, FPGA or micro-controller.

Find out more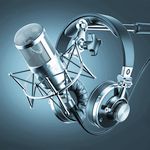 Speech and audio


Experiment with a variety of equalisation, noise cancellation and sound effect audio filtering algorithms. Perform data analysis in the frequency domain and via specialised methods, including Cepstral analysis on the streaming data.
Import your own wav audio files (mono or stereo up to 48kHz) for streaming, and modify the filter characteristics in real-time while listening to the filtered audio stream.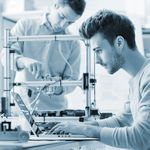 Academia (classroom companion)

A powerful learning platform suitable for many international Bachelors and Masters programmes in Electrical Engineering and Applied Sciences. The supporting user guide and application notes provide many practical examples, which can easily be integrated into tutorial exercises or classroom examples.
A low cost educational version of the designer is available, allowing academics to experiment with the examples and tailor make study material suitable for student tutorial sessions. The tool is also an invaluable research experimentation platform, and provides researchers and post docs with a hassle free way of quickly converging to an optimal solution and presenting the results in professional form suitable for journal publications.



Testimonials
"An outstanding digital filter design application that appears to be the Swiss Army Knife of filter design software packages."

Read more


- Rick Lyons, Author of Understanding Digital Signal Processing



---

"The price of ASN Filter Designer is a fraction of what Matlab costs, and the time spent writing, debugging, and enhancing a program that does what ASN Filter Designer does exceeds the cost of the product. A very satisfied customer indeed!"
- Dave Comer, US



---

"The ASN Filter Designer is a powerful DSP experimentation platform."

Find out more


- ARM/Keil, Germany



---

"Advanced Solutions Nederland's biomedical workshop is a great example of how our BSc. students can get hands on involvement of an innovative product, that is set to advance the development of biomedical signal analysis and filter design."
- Dr. Ir. Bert-Jan van Beijnum, Assistant professor, University of Twente, NL

"Our company develops instrumentation products using ARM Cortex DSP Library. Using ASN's Filter Designer has made the process of designing and implementing digital filters quick and reliable. Now instead of lengthy calculations to generate our coefficients we simply specify our filter response in ASN Filter Designer which instantly generates the coefficients in an ARM CMSIS DSP library compatible format, this means we can go from filter spec to hardware testing in minutes. The ability to evaluate your filters with your own data in ASN's Filter Designer is a really useful feature too. I'm thoroughly recommending this product to anyone involved in signal processing using the ARM Cortex."
- David George, Cygnus Instruments, UK



---

"ASN Filter Designer's automatic code generation to Xilinx Vivado and implementation cost report, cuts our development time when designing FIR digital filters in our Xilinx FPGAs, and allows us to concentrate on our application, rather than being tied down with implementation issues."
- Alois Huber, Huber Signal Processing, Germany
Product highlights
Real-time signal analyser


Time and frequency domain analysis
Integrated signal generator
Import your own test data (csv or txt) or simulate a signal
Streaming and Block based modes
Streaming audio support (up to 48kHz)

Intuitive graphical FIR/IIR filter designer


Extremely easy to use
Interactive real-time feedback design paradigm
Fixed (8-32bit) and floating point filters
Interactive pole-zero editor
Advanced data panning and zooming options, suitable for handling extreme specifications

Automatic documentation and code generation


Automatically generated technical specification
One click export to Arm CMSIS-DSP (easy integration to Keil uVision), Matlab, Octave, Scilab, Xilinx Vivado or C/C++
Export coefficients to Microsoft Excel for quick integration into 3rd party tools (SigmaStudio etc.)
Royalty free 3rd party deployment frameworks

Live math scripting

Product overview
Tutorial videos to get you started
| | | |
| --- | --- | --- |
| | | |
| IIR biquad to ARM CMSIS DSP: This video tutorial discusses the design of IIR biquad filters and their implementation via the ARM CMSIS DSP software development framework for Cortex-M based micro-controller applications using the ASN filter designer. | | ASN Filter Designer v4 at a glance: Get an overview of the product's offering in 3 minutes. |
| | | |
| | | |
| | | |
| ASN FilterScript: Interactively design and optimise symbolic math DSP IIR and FIR transfer functions with ASN's FilterScript programming language. The presented example discusses the design and customisation of a commonly encountered DSP challenge, namely designing a suitable powerline 50Hz mains interference canceller. A 2nd order notch IIR filter is interactively designed using the FilterScript and the filtering performance assessed in realtime. | | Loadcell bridge sensor lowpass filter design: How to design a lowpass Chebyshev Type II infinite impulse response (IIR) filter for a DC loadcell application with the ASN filter designer. The example gives an overview of the IIR filter design methods (Butterworth, Chebyshev and Ellpitic) and P-Z editor options together with a demonstration of the tool's interactive, real-time design paradigm for advanced digital filter design and DSP applications. |
| | | |
| | | |
| Extreme specification filter design: Design and analyse digital filters with the most extreme DSP application specifications quickly and simply. The example covers the design of a tricky DSP application: a 1st order high-pass filter, sampled at 1MHz. Data analysis is undertaken around the DC and 50Hz region and the filter fine-tuned. | | Interactive design without hardware in the loop: ASN filter designer allows engineers working on sensor data and other DSP applications to design and optimise digital filters for their DSP application on both simulated and captured datasets interactively without the need for any hardware-in-loop. Simply load your own testdata, and optimise your filter in real-time. |
More information
[+] Digital filter design CAD tooling: the story so far ...
[+] Frequently asked questions
Brochures & User's guides
ASN Filter designer (product brochure)

ASN Filter designer (v4.x user's guide)
ASN Filter Script (v4.x user's guide)

---

Presentations
ASN Filter Designer to generate Arm CMSIS-DSP code for MDK (presentation)
Engineering the best design for your sensor data measurement application (presentation)

---

Application notes
Designing and implementing biquad IIR filters with the ASN Filter Designer: a tutorial review (ASN-AN021)
Designing an interactive EMG RMS envelope measurement application with the ASN Filter Designer (ASN-AN024)
Implementing Biquad IIR filters with the ASN Filter Designer and the ARM CMSIS DSP software framework (ASN-AN025)
Keil uVision example IIR filter project
Rapid Design of FIR Filters in the SDR-500 Software Defined Radio Evaluation System using the ASN Filter Designer (ASN-AN026)

---

EDN/EEN Articles
Automated design flow for biquad IIR filters with ARM CMSIS-DSP
Automated filter design package offers intuitive, graphical approach
ASN Filter Script: a new paradigm in bespoke filter design
[+] Contact Sales / Technical support
[+] User Community, Reviews and Feedback
Pricing and Licensing
Demo
Educational
Professional
Max. IIR filter order (design method)
10
20
100
Max. FIR filter order (design method)
64
200
500
Max. poles/zeros (design method + script)
100
200
500
FIR multiband
4 bands
5 bands
8 bands
GUI Functions
Save project
Save analyser data
Re-optimise design
Export data charts
Export to Microsoft Excel
Automatic Code Generation
Documentation (specification + coeffs)
specification only
Matlab, Octave, Scilab
ARM CMSIS-DSP, C/C++, Xilinx Vivado
ASN FilterScript
Max. interface variables
3
10
20
IIR/FIR design methods
Laplace transforms (Analog)
Licensing and pricing
Licence
non-commercial
non-commercial
commercial
Price
Free

€

199

€

699
Upgrade
Free

€

99

€

299

All licences are perpetual. Upon a major software release (i.e. M.x.x, where "M" signifies a major release number and "x" signifies a minor release number) licensed users may purchase an upgrade rather than paying the full price. Note that all minor updates are offered free of charge as part of the service.
*Academic discount available.
All prices are exclusive VAT.
Download latest release
ASN Filter Designer

v4.0.7 (26 Feb 2018):



Windows 10, Windows 8.x, Windows 7, Windows Vista Service Pack 1.

---

Release notes

---

Already a registered user?

Contact support